Benjamin Ling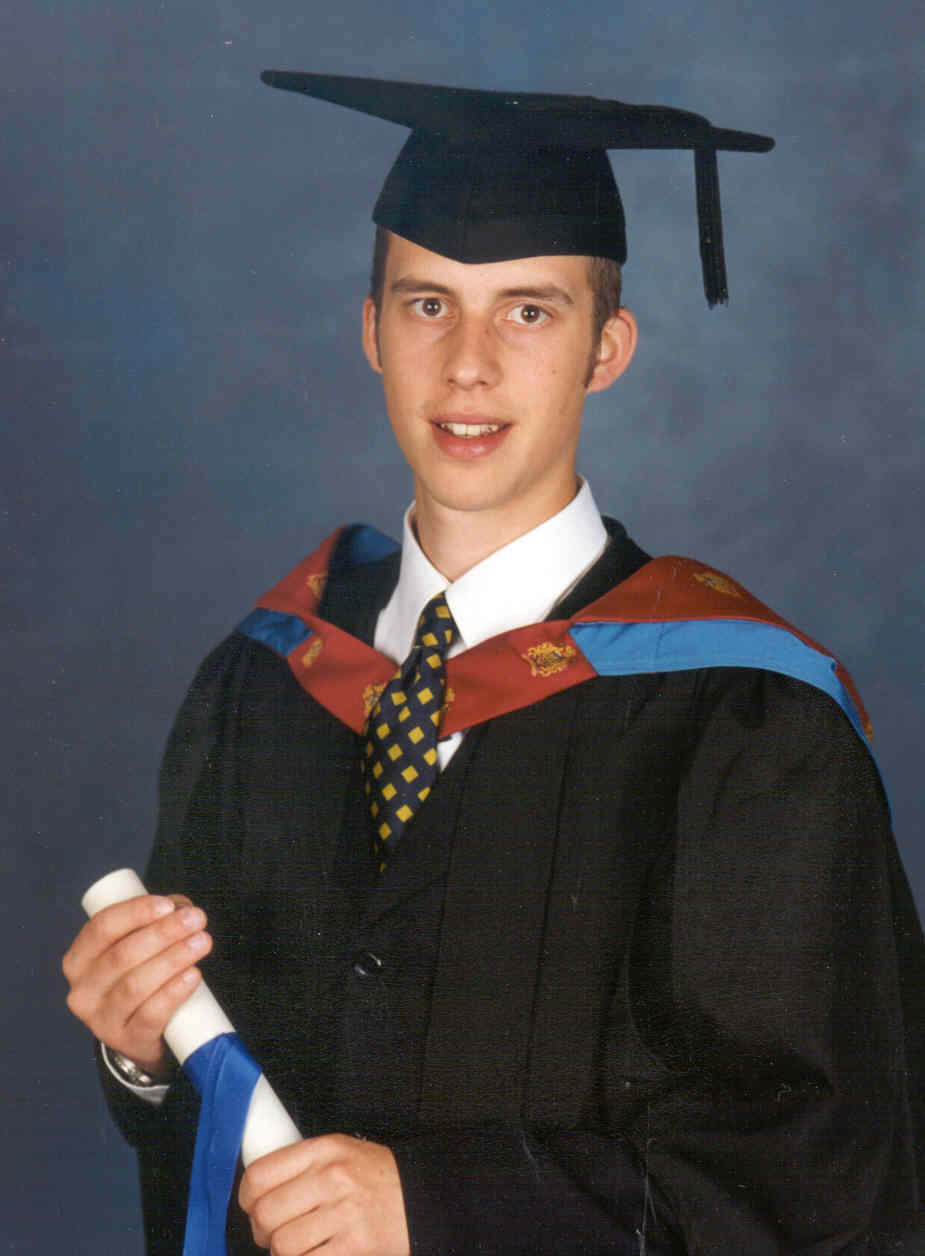 Graduating in 1999.
| | | |
| --- | --- | --- |
| | | |
| | Ben and Glenda get engaged, January 2007. | |
1977 was a great year - the Queen's Silver Jubilee and I was born - remember those street parties?!
I was born on 22 July 1977 at Bronglais Hospital in Aberystwyth, Wales and was brought up in a little village called Capel Bangor. I attended the local Penllwyn Primary School, before going off to 'big school' - Penglais Comprehensive in Aberystwyth. I did not much like school and preferred 'break time' when I could play football, and chase the girls! After scraping through my GCSE's and A-levels I was 'sent to Coventry' [University] in 1995, where I studied Environmental Science and Protection. I spent 2 years there and completed an HND (aka, Have No Degree). Then in 1997, I moved to Manchester to join their degree course and in 1999, I was awarded a BSc degree in Environmental Science with Honours - oh yes, see above.
I stayed around Manchester for another year, working at various jobs, before returning to Aberystwyth, with a plan to live at home for 6 months and save enough money before moving somewhere else in the UK. But, things changed - as they often do. And now I am quite settled in Aberystwyth (though no longer living at home) and working as a natural products chemist for Molecular Nature Limited, a drug discovery company.
During the winter, I play local league football and during the summer I play cricket and golf, and I go sea fishing, whenever my father allows me!

E-mail me anytime, from anywhere at: benjamin.ling@bbsrc.ac.uk